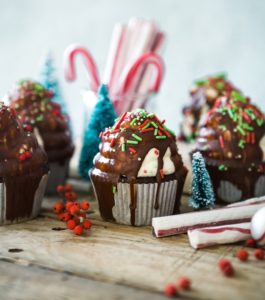 The holidays are here and that usually means an abundance of stress, overeating, and feeling frazzled until it's the middle of January and we aren't sure where the time went.
It IS possible to get through the holidays without stressing yourself completely out and eating your way through the pantry due to overwhelm. I want to invite you to my holiday challenge.
The Fit & Festive Holiday Challenge
Sign Up Now
I'll be sharing some of my favorite tips on how I navigate the holidays in a healthy and manageable way while still enjoying the foods I wait all year long to savor.
The magic of the season is something I love to really soak up, but the busy nature of the season can make it feel like a juggling act.  The parties, family gatherings, baking, cooking, shopping — the calendar is full, but with some mindfulness and intention setting — your heart can be full, too.
Sign up and join me for the Fit & Festive Challenge.
Starts Monday, December 24, 2018
Sign Up Now