A Health Coach guides the overarching process--from clarifying a client's vision to defining strategies for maintaining success once she has attained her goals.  Armed with a holistic knowledge of how fitness, nutrition, and lifestyle influence well-being, a health coach works with a client to design an inclusive, flexible and responsive plan to move daily practices toward healthy choices.  A health coach is able to step in and help where other healthcare practitioners are unable to, providing clients with specific goals to work toward, recipes and diet guidelines, exercises and lifestyle management tools to help reduce the stress that could be contributing to disease and illness.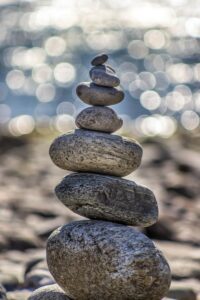 As your Health Coach I will listen carefully and help you to navigate the world of contradictory nutrition advice to determine what changes are necessary for you.  Together, we will explore concerns specific to you and your body and discover the tools you need for a lifetime of balance.
We'll work to reach your health goals in areas such as achieving optimal weight, reducing food cravings, increasing sleep, and maximizing energy.  As we work together, you'll develop a deeper understanding of the food and lifestyle choices that work best for you and implement lasting changes that will improve your energy, balance, and health.
Health coaching is about transformation, not information. To decide if health coaching is right for you, book a FREE health coaching session with me.  During this session, we will discuss your health and lifestyle goals to determine how I can best support you in achieving them.